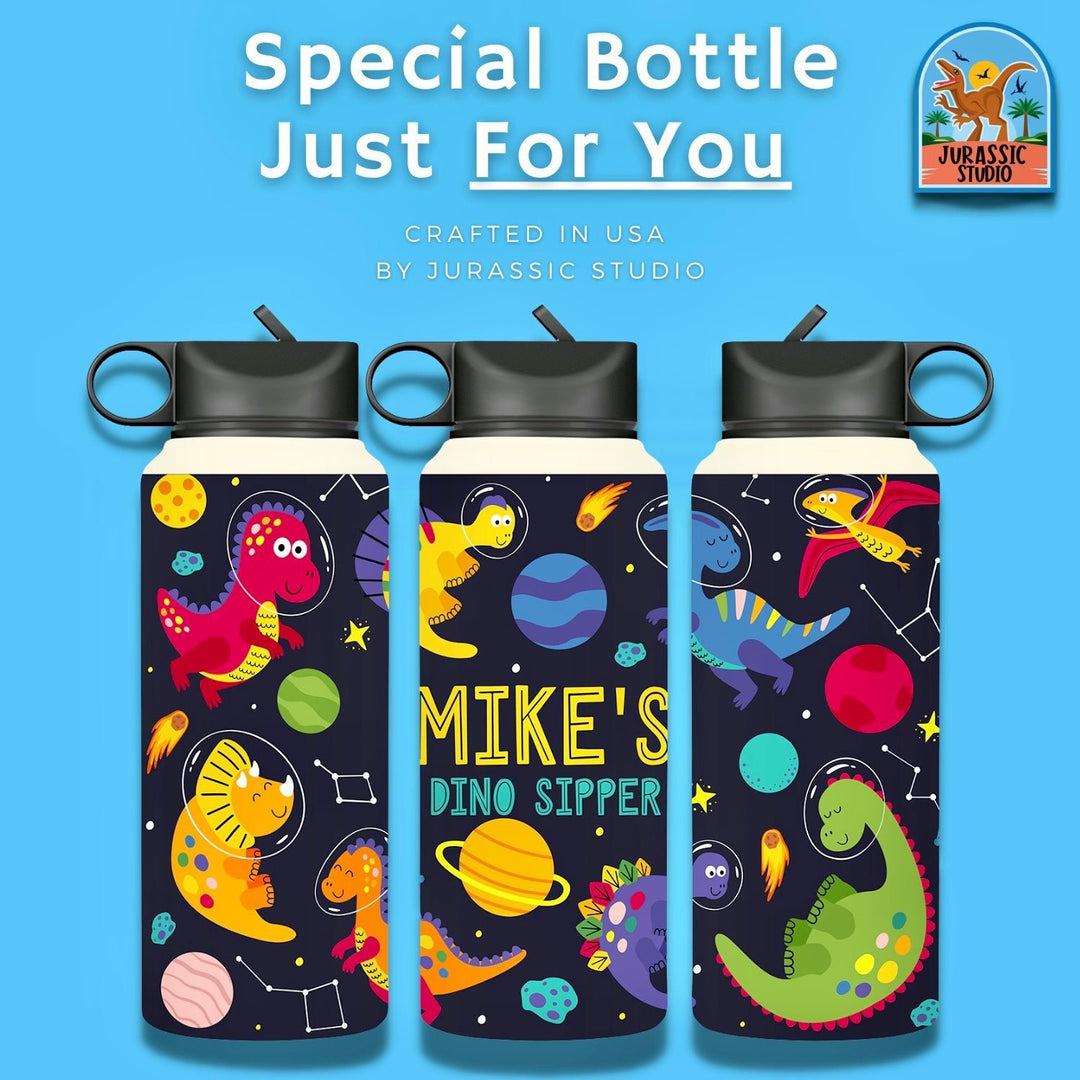 Customized Dino Sipper Stainless Steel Bottle
---
Looking for a unique and fun gift for the Dinosaur fan in your life? Take a look at our cute Customized Dino Sipper! You can customize this bottle with your name, making it truly a one of a kind bottle! Simply add the name you wish to customize and we will do the rest.
This custom Dino Sipper is made from high quality stainless steel, BPA Free, and comes in your choice of 12oz , 18oz, or 32 oz. This double vacuum sealed insulated bottle will keep your water cool for up to 24 hours and keep things warm for up to 12 hours.
We print this product on demand to make sure that we inspect each one individually for quality before it ships out securely for you. Please allow 5-7 working days till you receive the shipping confirmation.